Chouquettes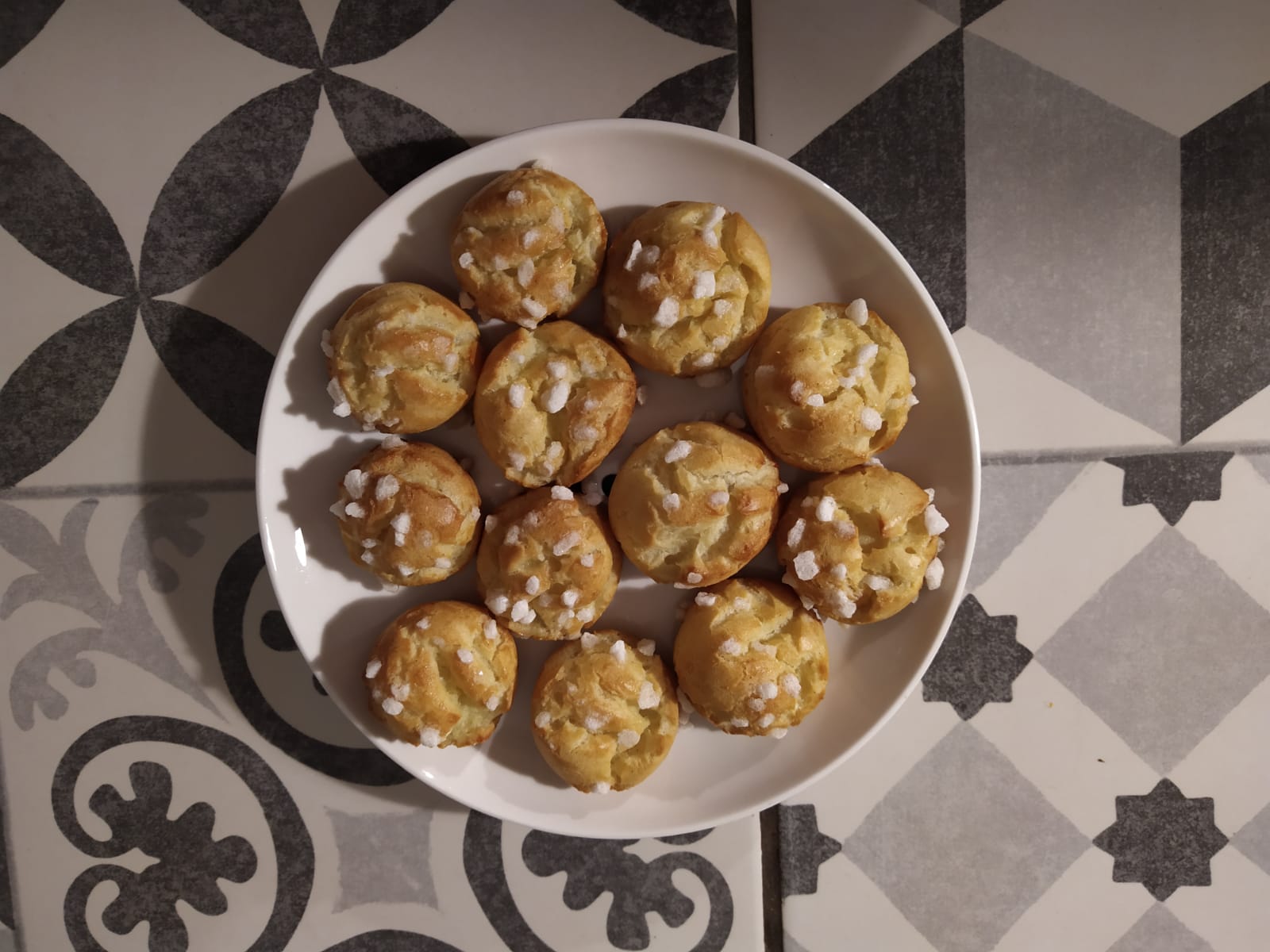 👩‍🍳 30' preparation – 💤 120' rest – 🍳 35' cooking – 🧑🏿‍🤝‍🧑🏽 2 people
---
Ingredients:
50g of water
50g of milk
40g of soft butter
2g od sugar
2g of salt
1 soupspoon of vanilla paste
65g of sifted flour (T55)
100g of eggs (about 2 eggs)
pearl (or hail) sugar
---
Recipe: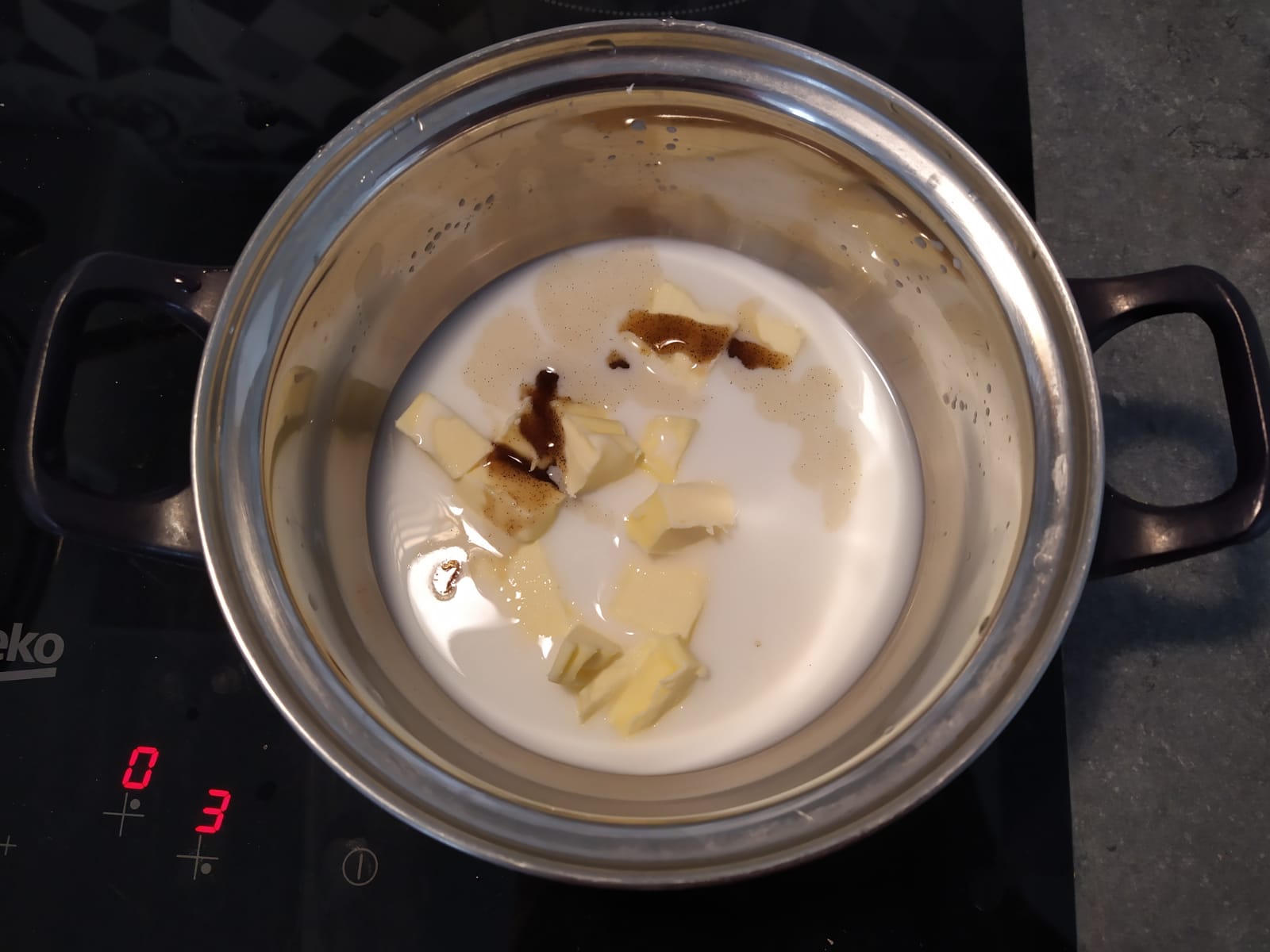 First, put the water, the milk, the soft (diced) butter, the sugar, the salt and the vanilla paste in a small pot, at low heat.
When the butter has melted, turn the heat to high (about 7 out of 9)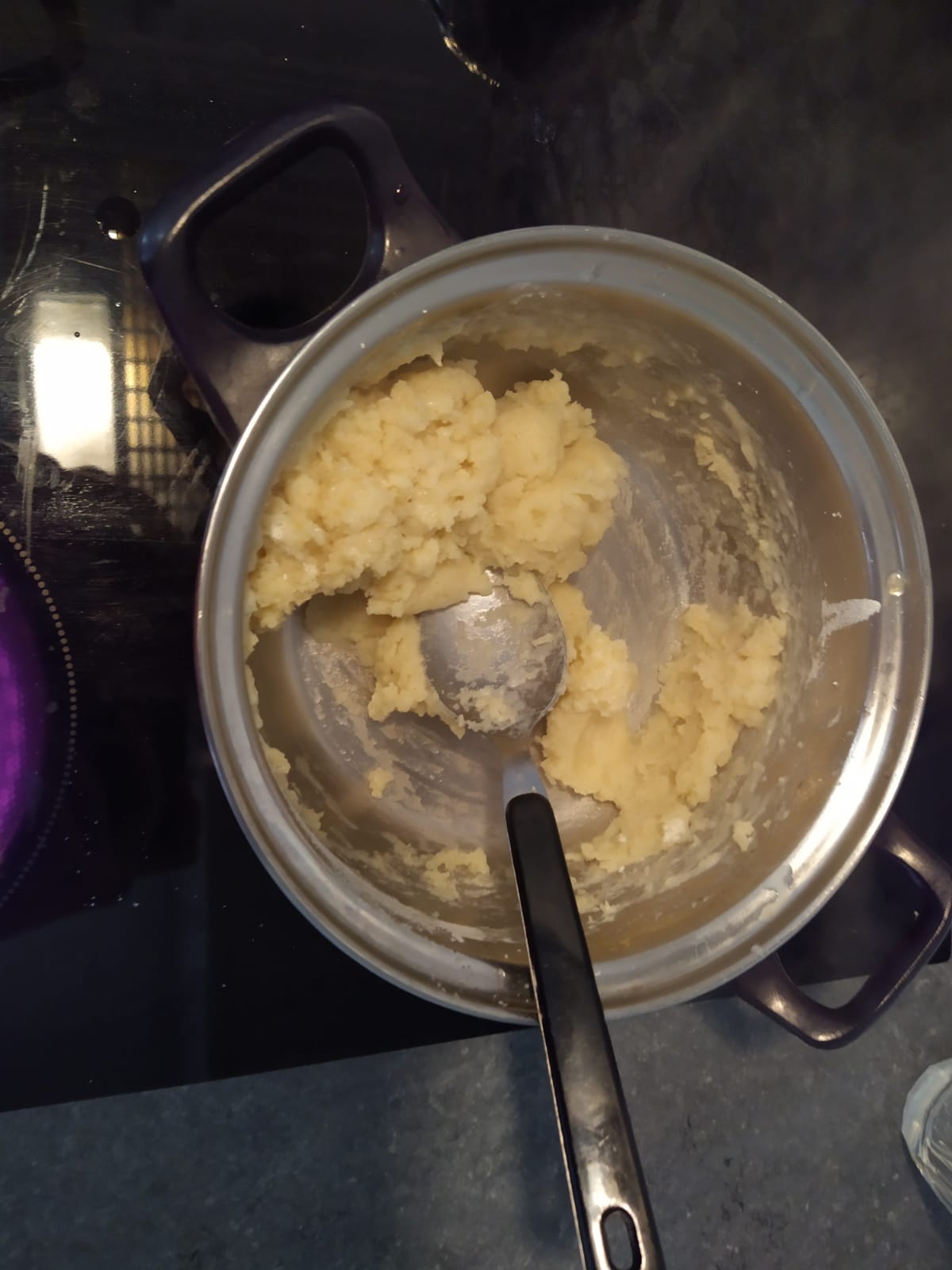 Remove the pot from the stove (but don't turn it down), and add all the flour at one go. Stir vigorously with a wooden spoon, and once all the flour is incorporated, put back on the stove and keep stirring.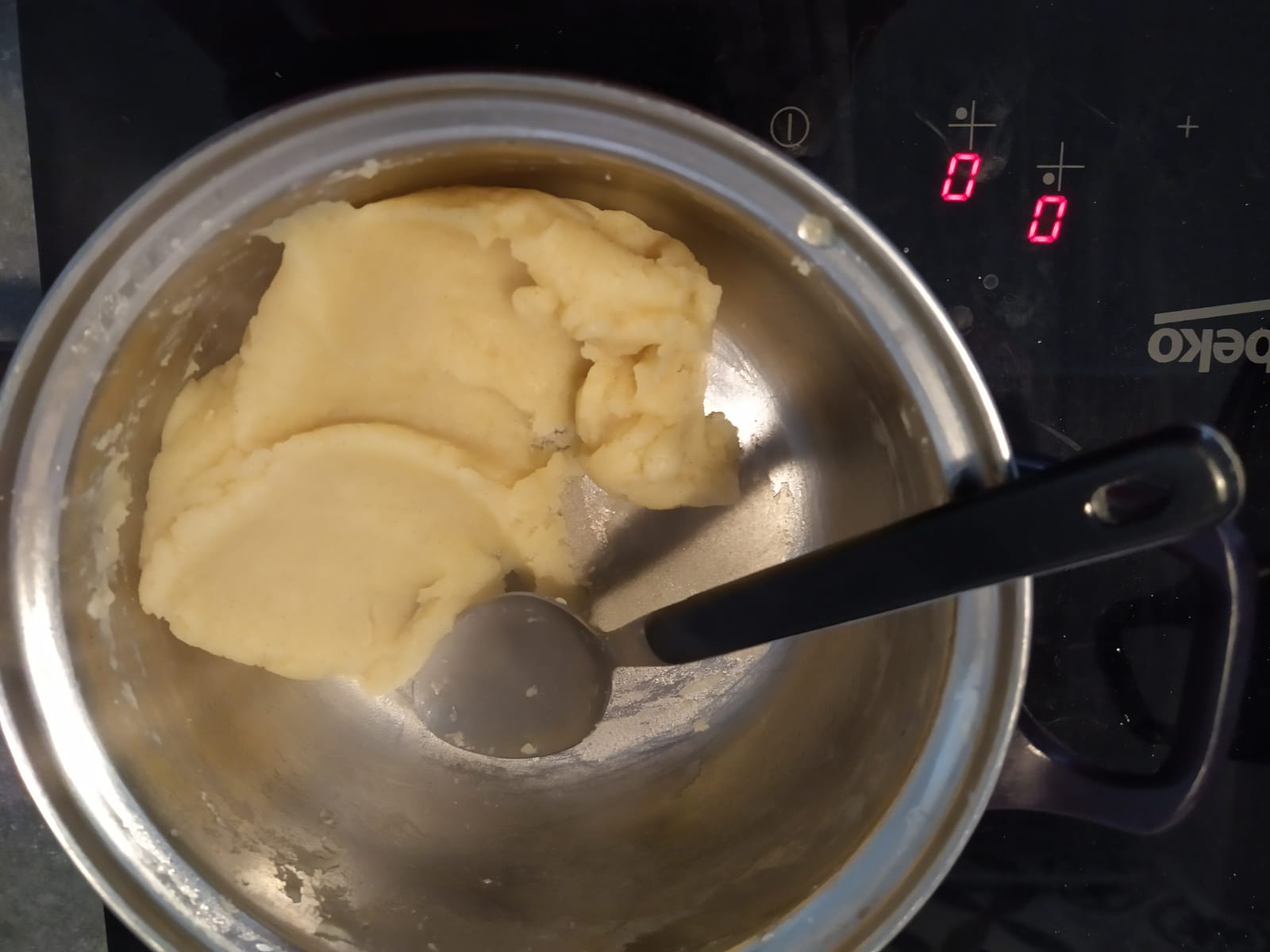 This dough is call the panade. Once the panade looks softer, and a thin film has formed at the bottom of the pot, the cooking is over. You can put the panade in a bowl, and stir regularely for some minutes to cool down.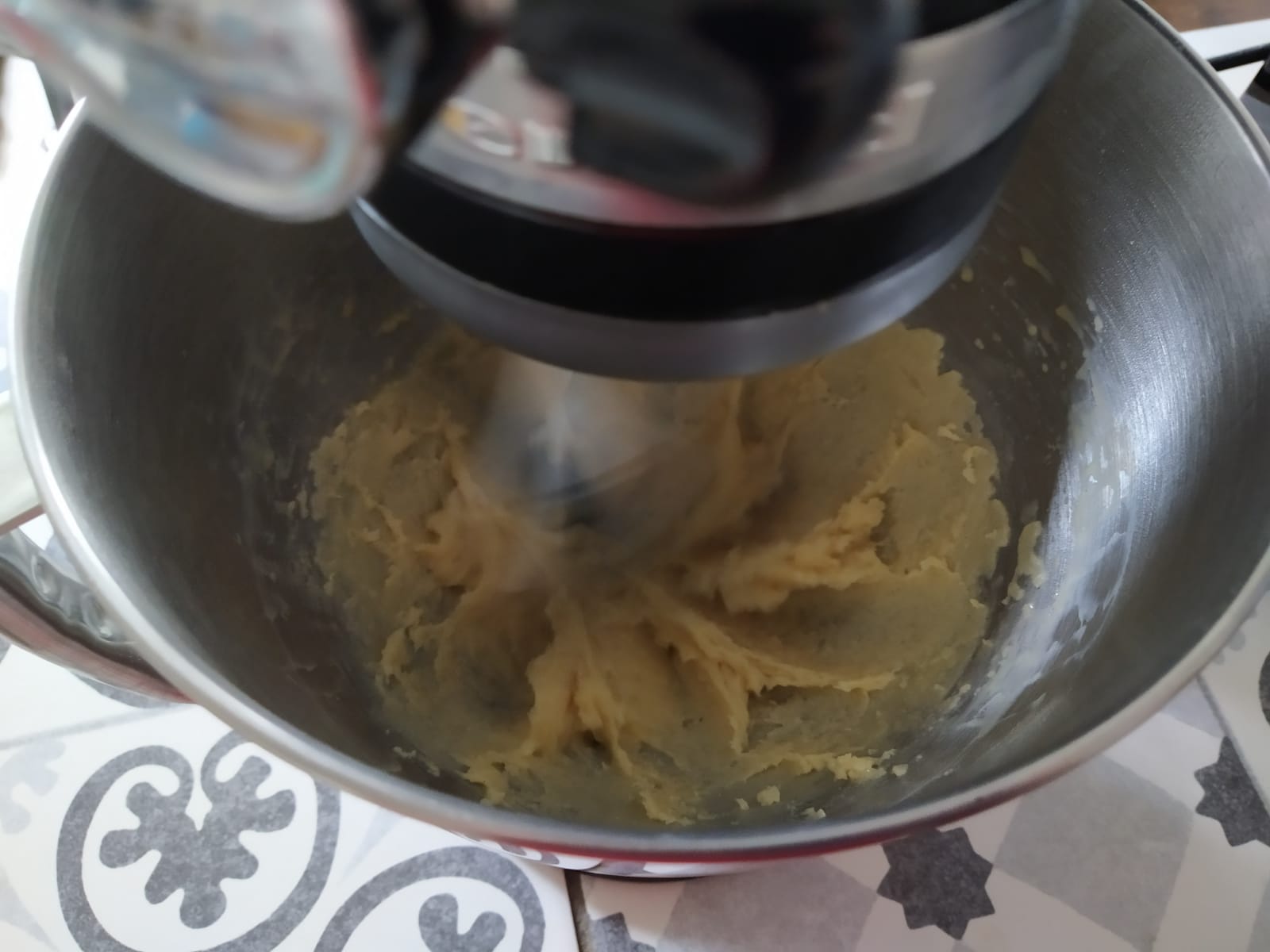 It is now time to add the eggs to the panade, one by one. I like to whisk the eggs in a bowl, so as to control even more the quantity I'm adding. Between each addition, stirr strongly and fastly.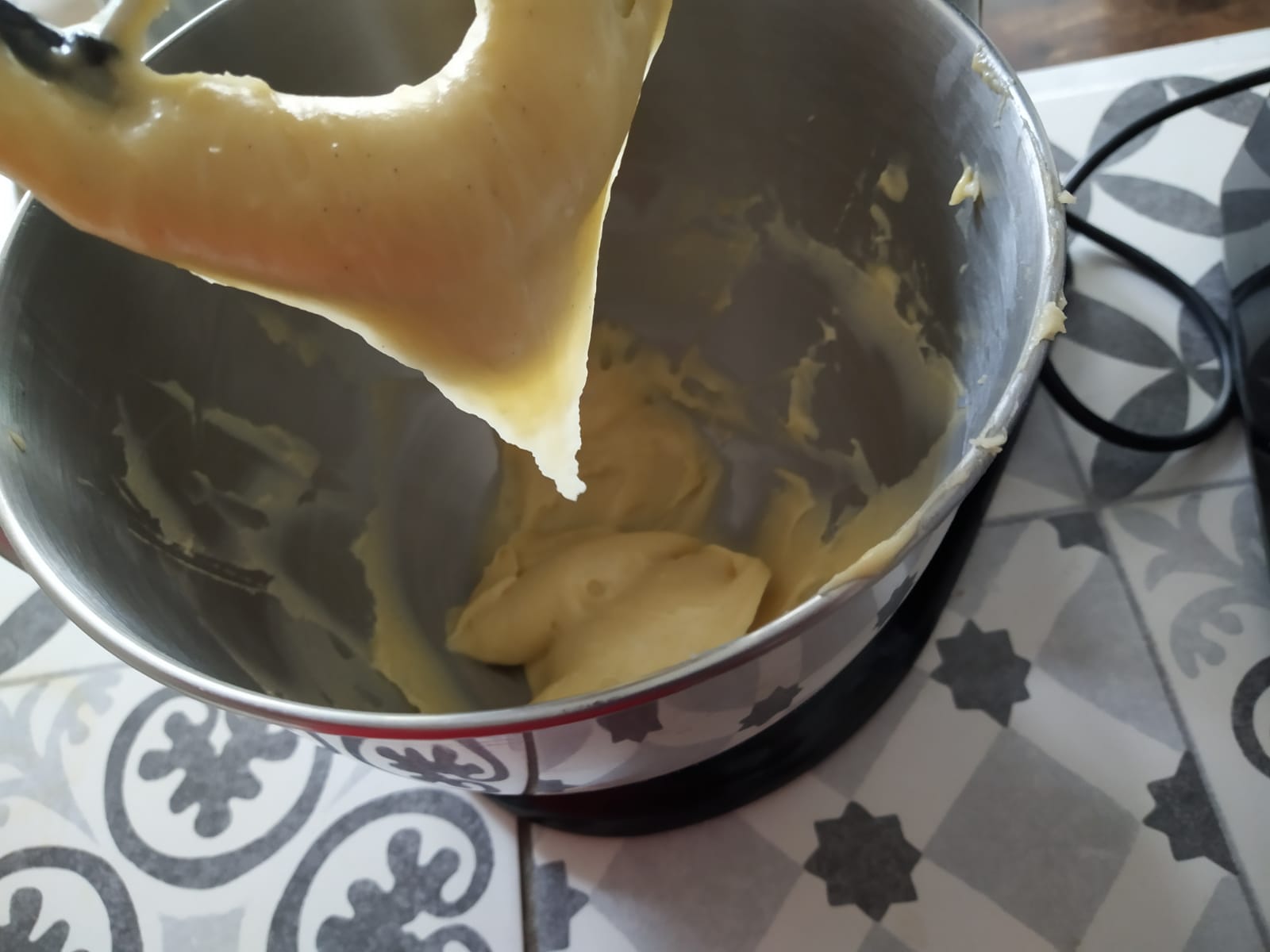 Once the dough has reached the consistency you see in the picture, it is over!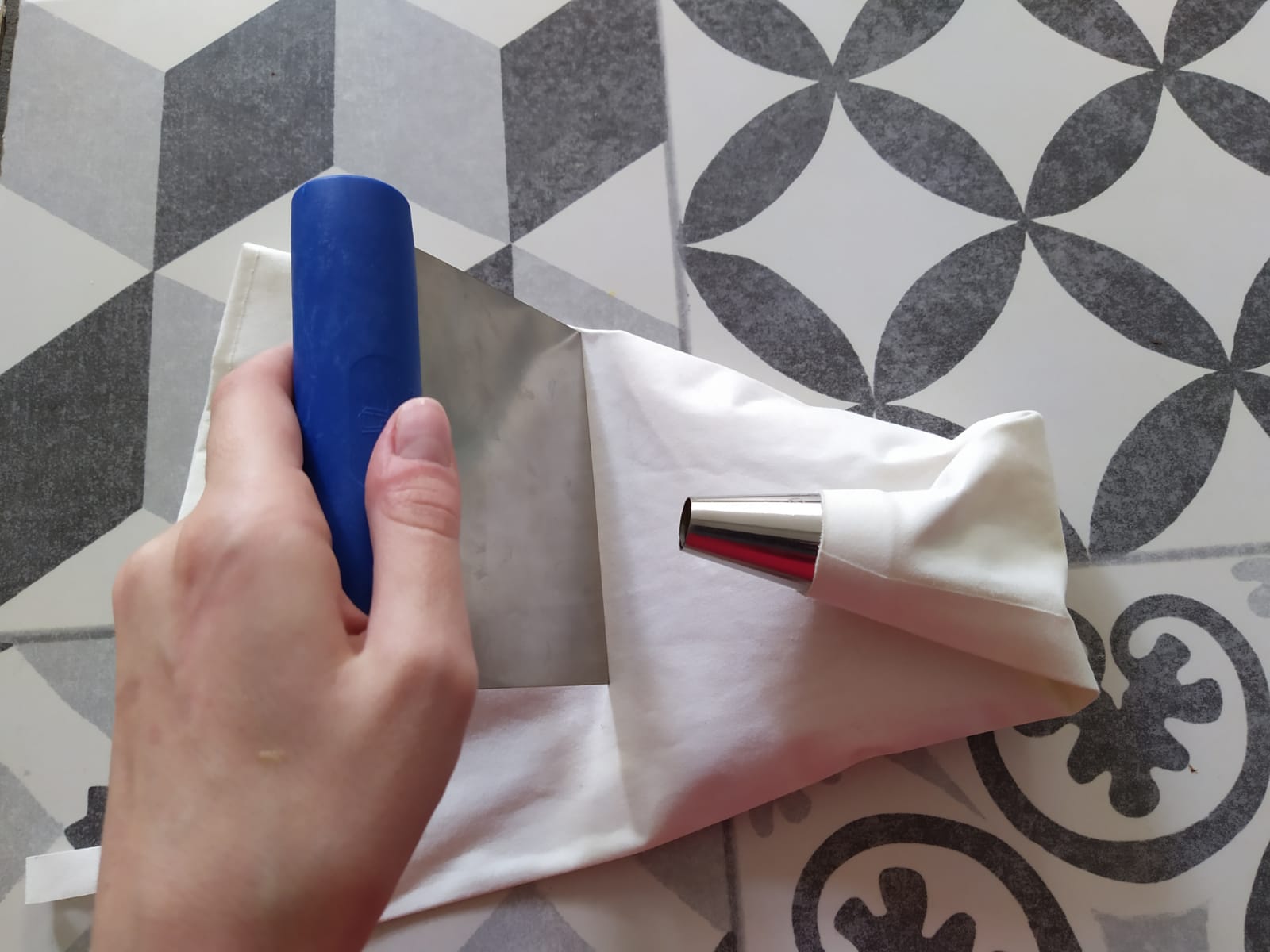 Preheat the oven at 160°C, ideally ground heat. Put your dough in a piping bag, with a 14mm nozzle. Fold the piping bag so that little air can come in, and put in the fridge for 2 hours. This resting can be skipped, but the chouquettes may spread on the baking tray!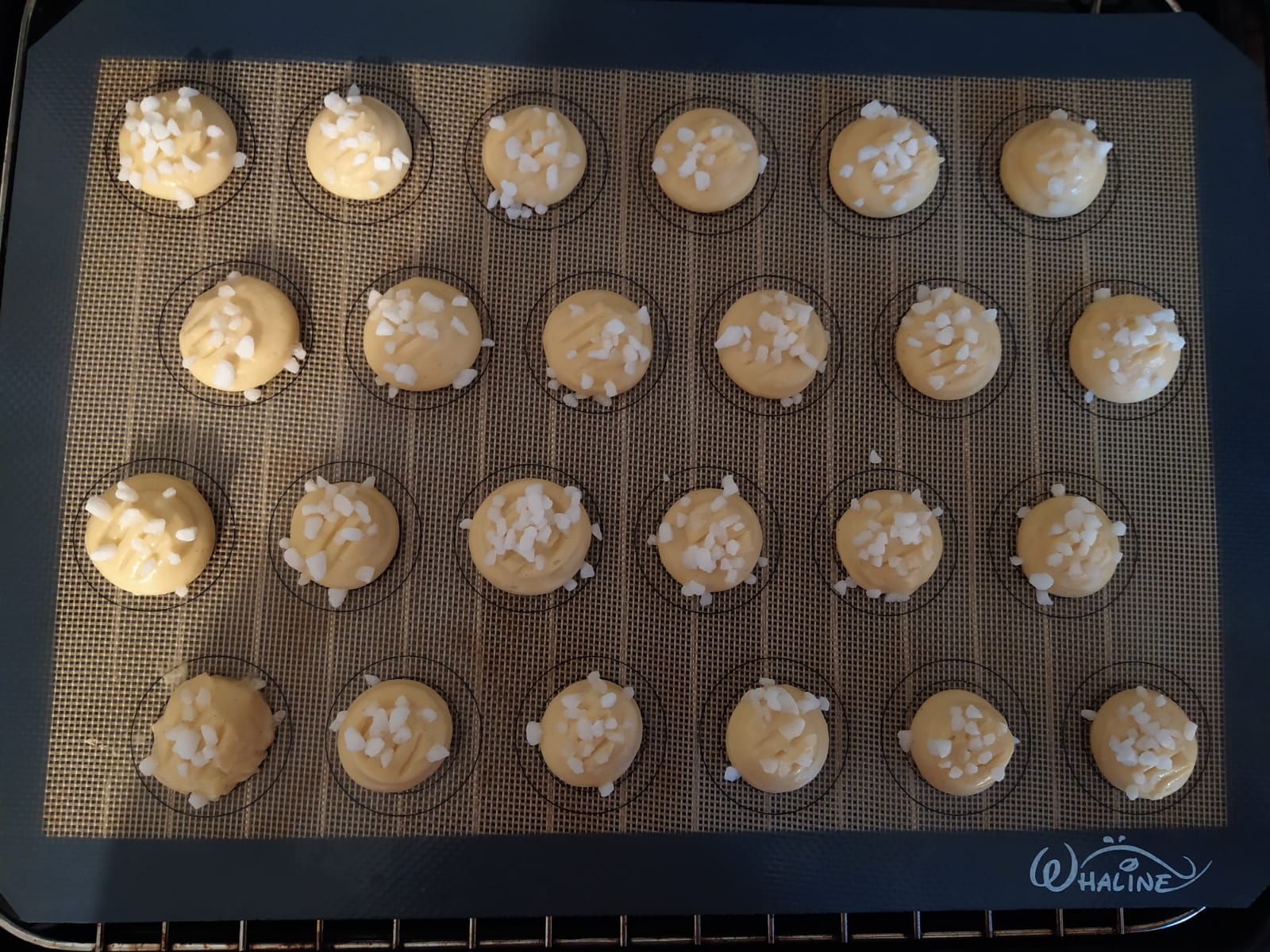 Poach your chouquettes on a baking tray covered with a silicon mat. You should leave space between them, so that they cook evenly. Sprinkle pearl sugar on top of them - let your gourmandise speak!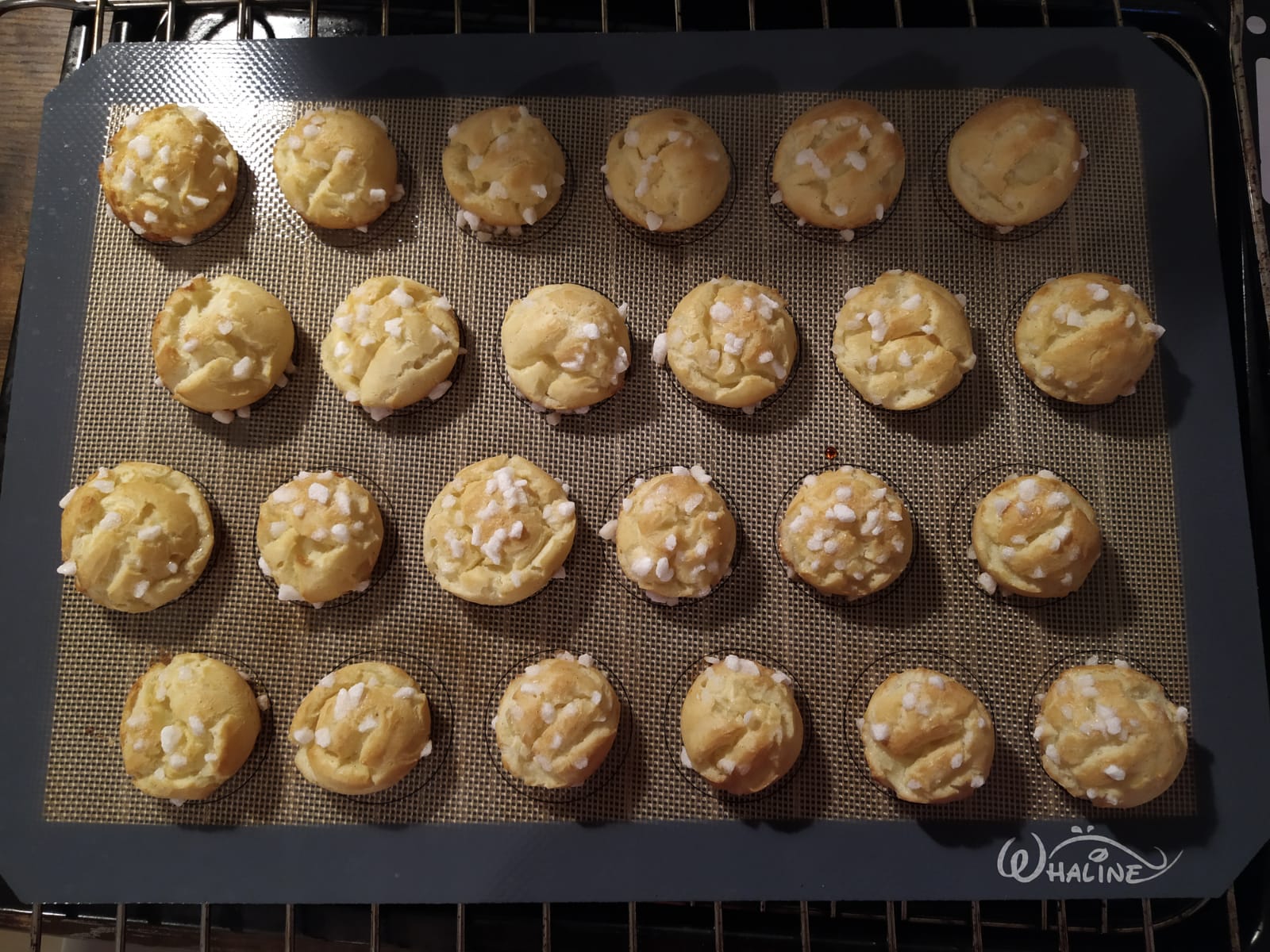 Put in the oven for about 35 minutes - it depends on how you like them: very soft, or with a crunchy "crust". Don't open the oven for the first half hour, or they may fall down! On the picture, they've cooked for 32 minutes.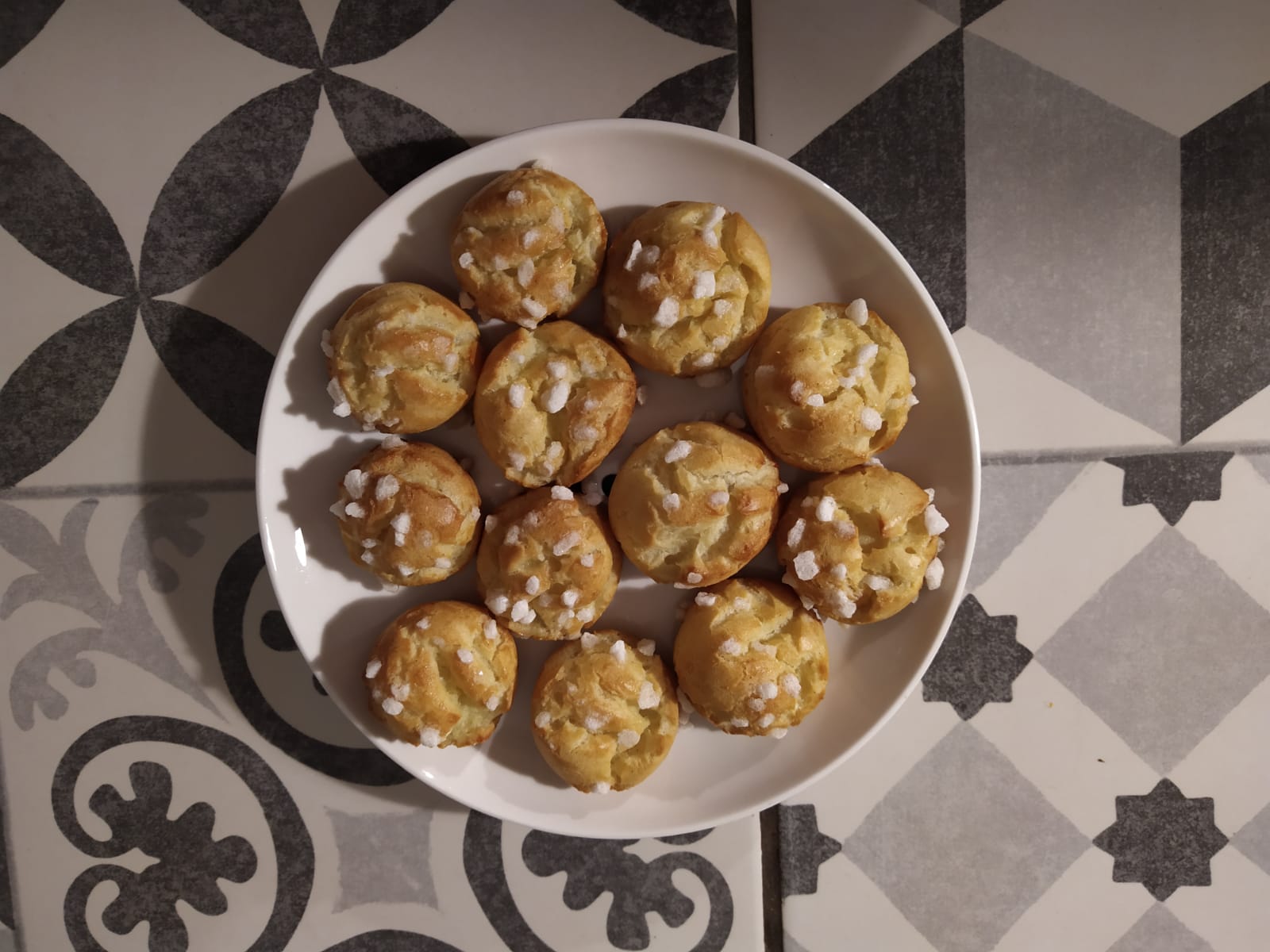 On this picture, they have cooked for 38 minutes. Pick your favorite, and enjoy this light pastry with a warm hot chocolate.
Bon appétit !
Go back to the contents.