Pancakes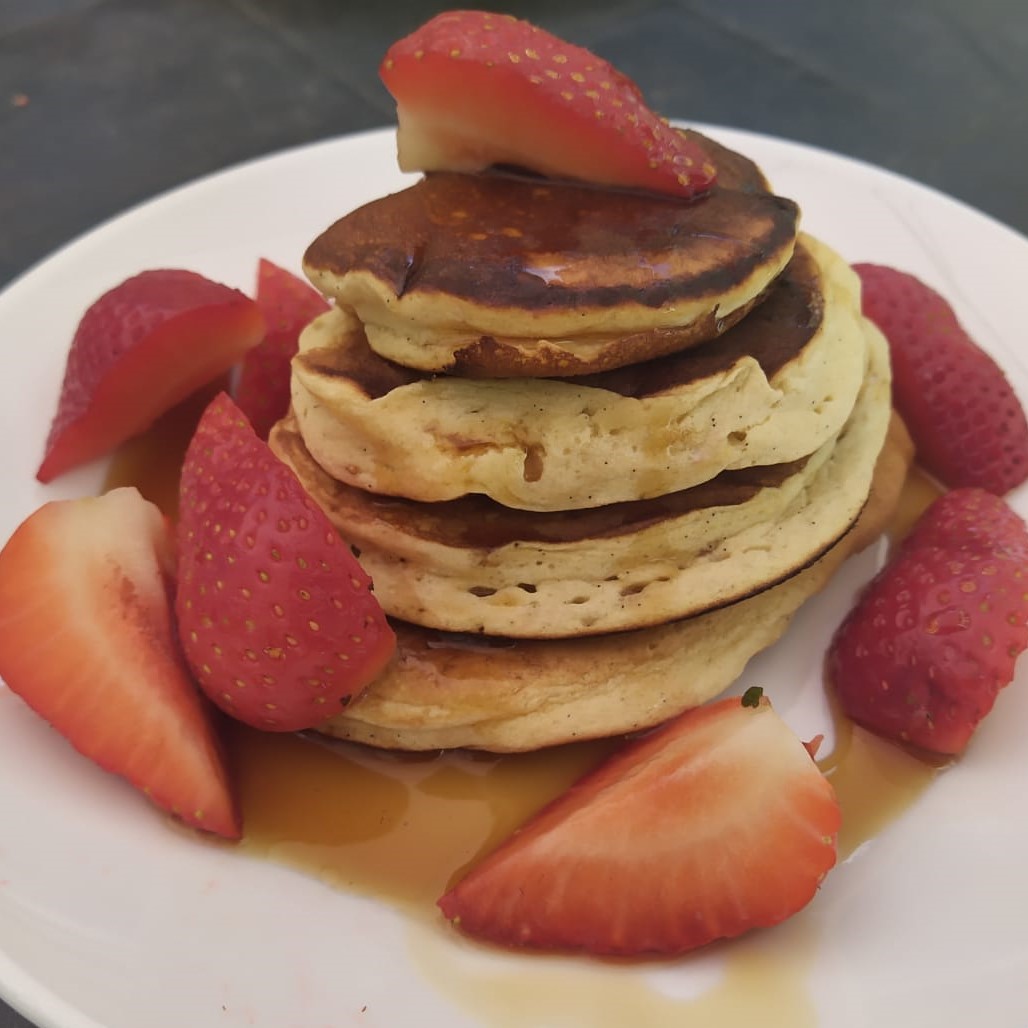 👩‍🍳 10' preparation – 💤 30' rest – 🍳 25' cooking – 🧑🏿‍🤝‍🧑🏽 4 people
---
Ingredients (for 16 pancakes):
125g flour
a pinch of salt
1 teaspoon of baking powder
2 eggs
2 soupspoons of maple syrup
2 soupspoons of vanilla extract
150mL of milk
a pinch of sugar
15g of butter
---
Recipe: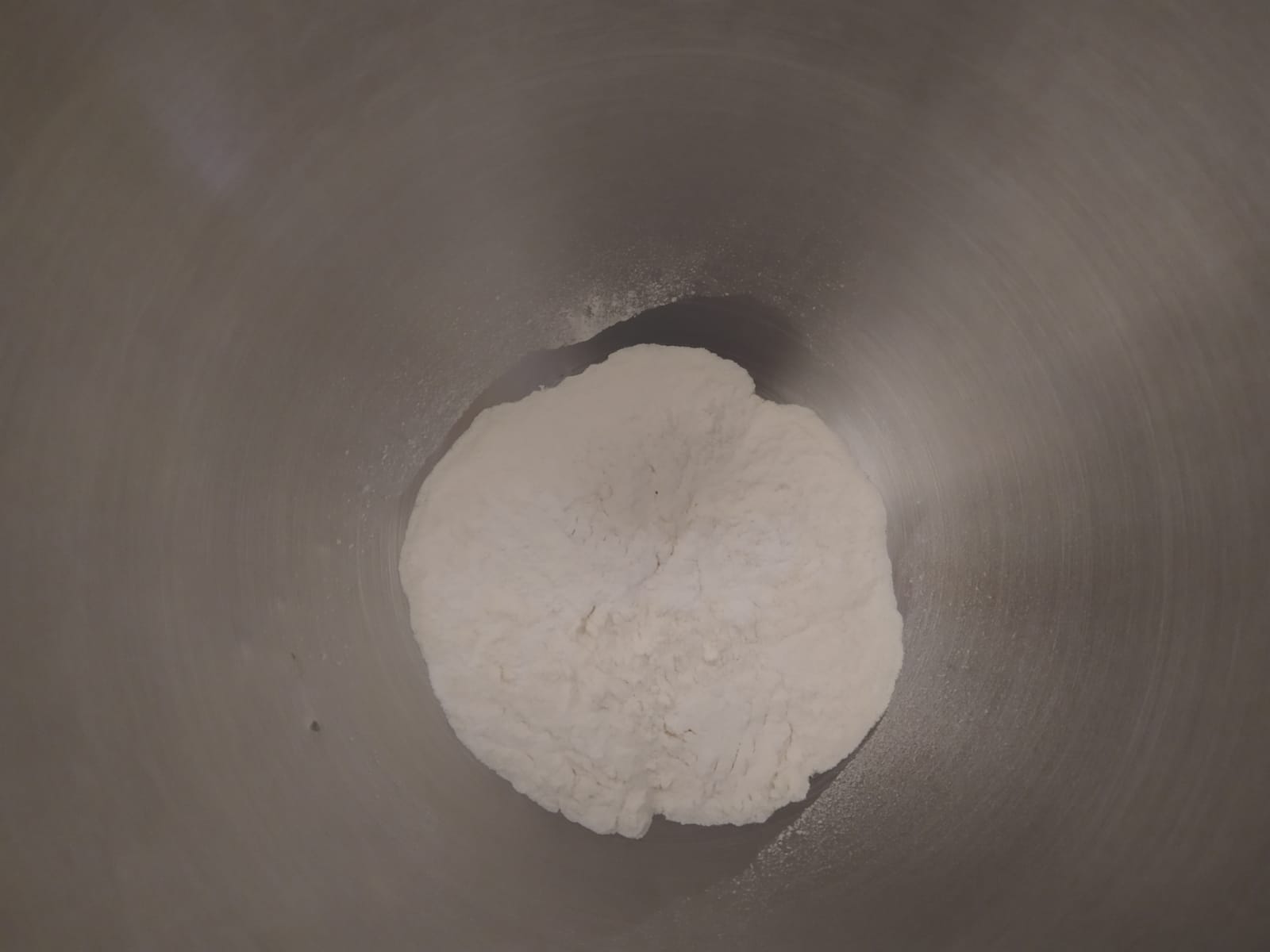 In a bowl, mix the powders: flour, salt and baking powder.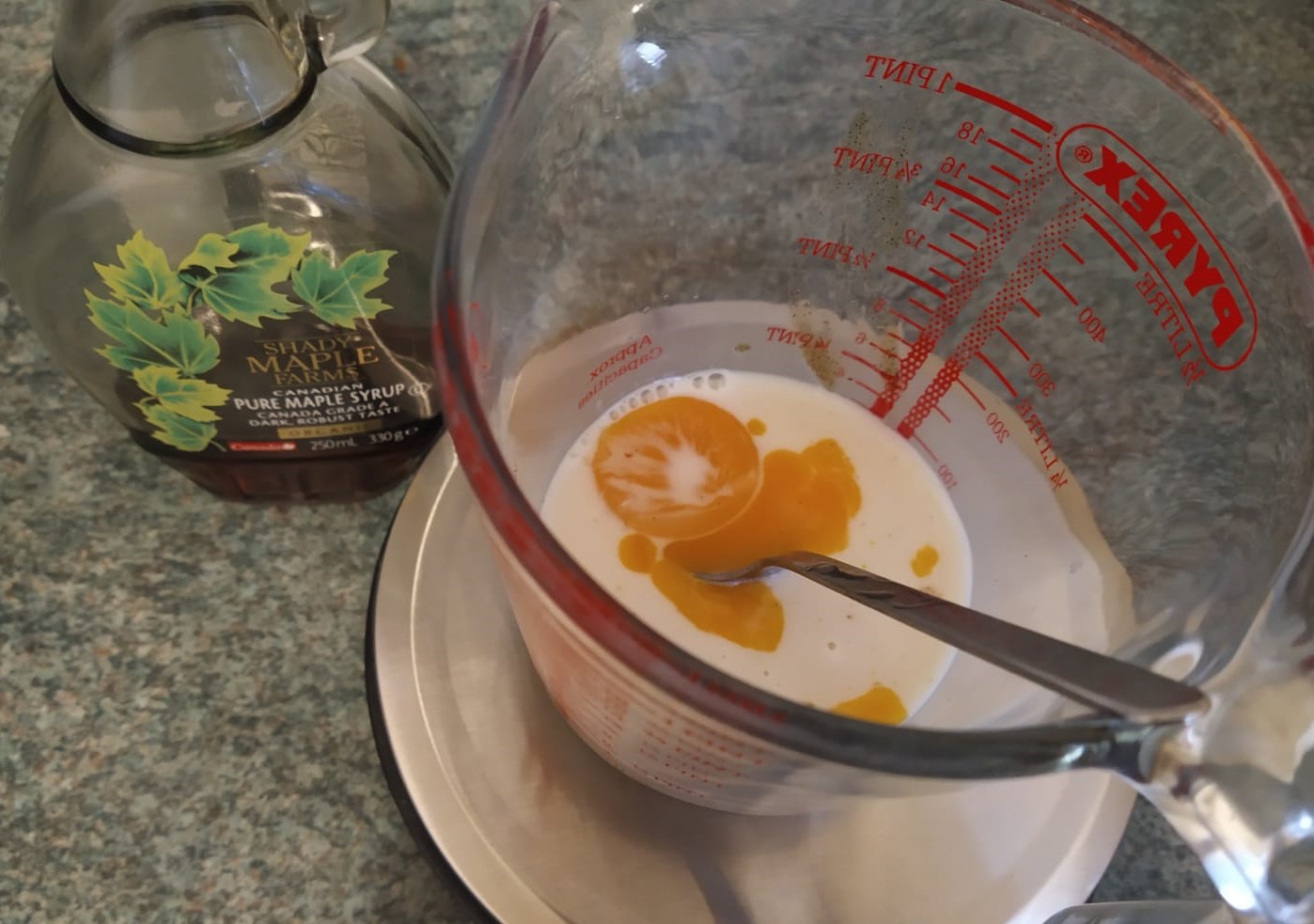 Separate the whites and yolks. Leave the egg whites to rest at room temperature in a covered glass for instance, and put the yolks in a bowl. In this bowl, add the maple syrup, the vanilla and the milk and wive it a quick mix (that's the wet mixture).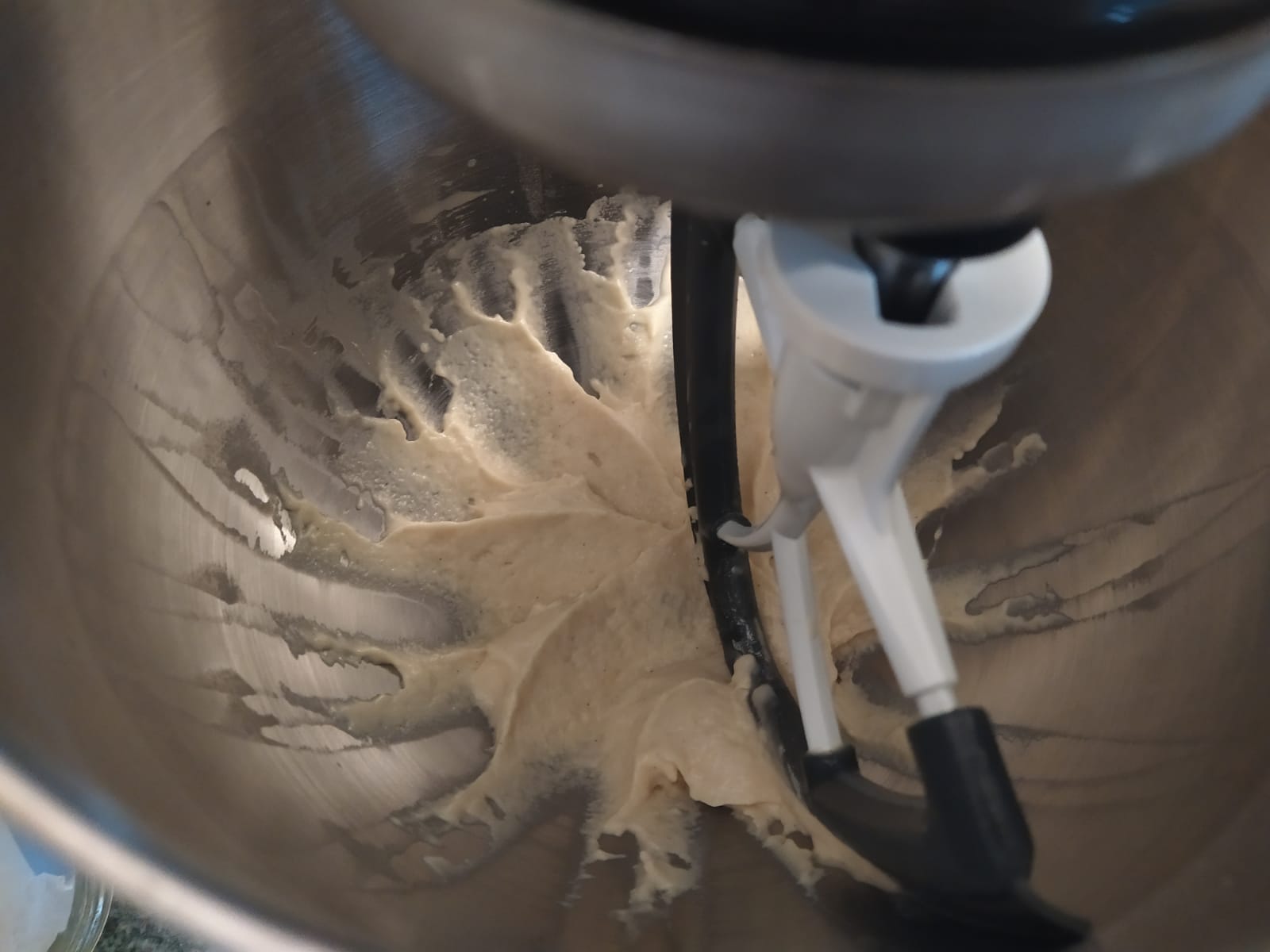 Now, here is the trick to avoid the lumps: pour about a third of the wet mixture on the powders, and mix vigorously to crush all possible lumps (as you can see in the picture). You can either use the flat beater of your standing mixer, or a whisk.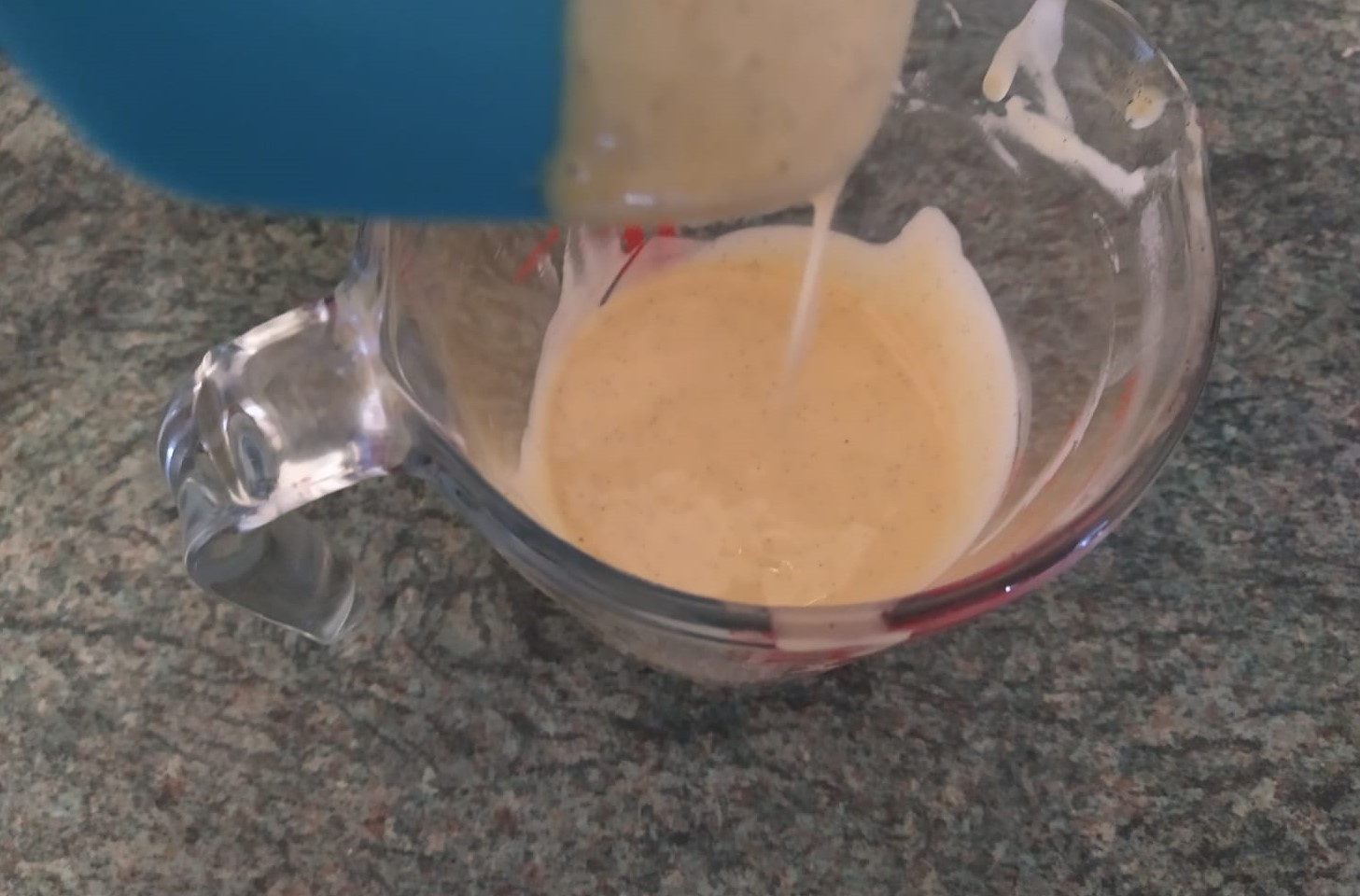 Then, pour the rest of the wet mixture in 3 times, making sure every time the mixture is uniform. As you can see on the image, the result is a rather liquid mixture. Leave to rest at room temperature for 30 minutes.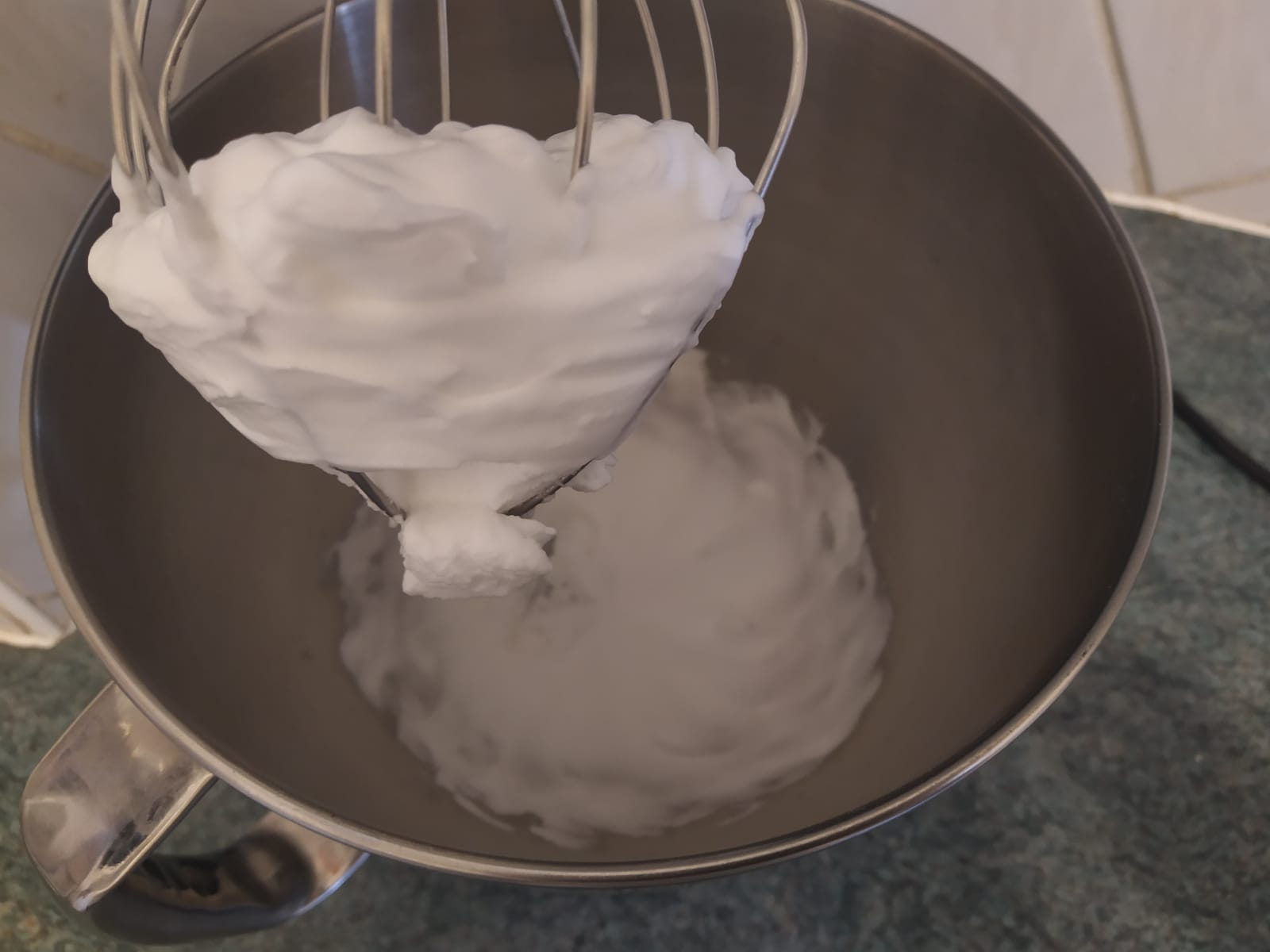 About 5 minutes before the end of the resting time, you can beat you egg whites until they reach a very firm consistency. Here are a few tips: when you buy your eggs, try and keep them at room temperature (maybe not in summer though). At least when you began beating the egg whites, they should be at room temperature. At the beginning of the whisking, add a pinch of sugar (NO SALT!) and put your mixer as slow as possible. When you see a bit of lather, increase the speed. Keep accelerating the mixer slowly. At the end, whisk at full speed. The result will look like fresh (but warm 😉) snow!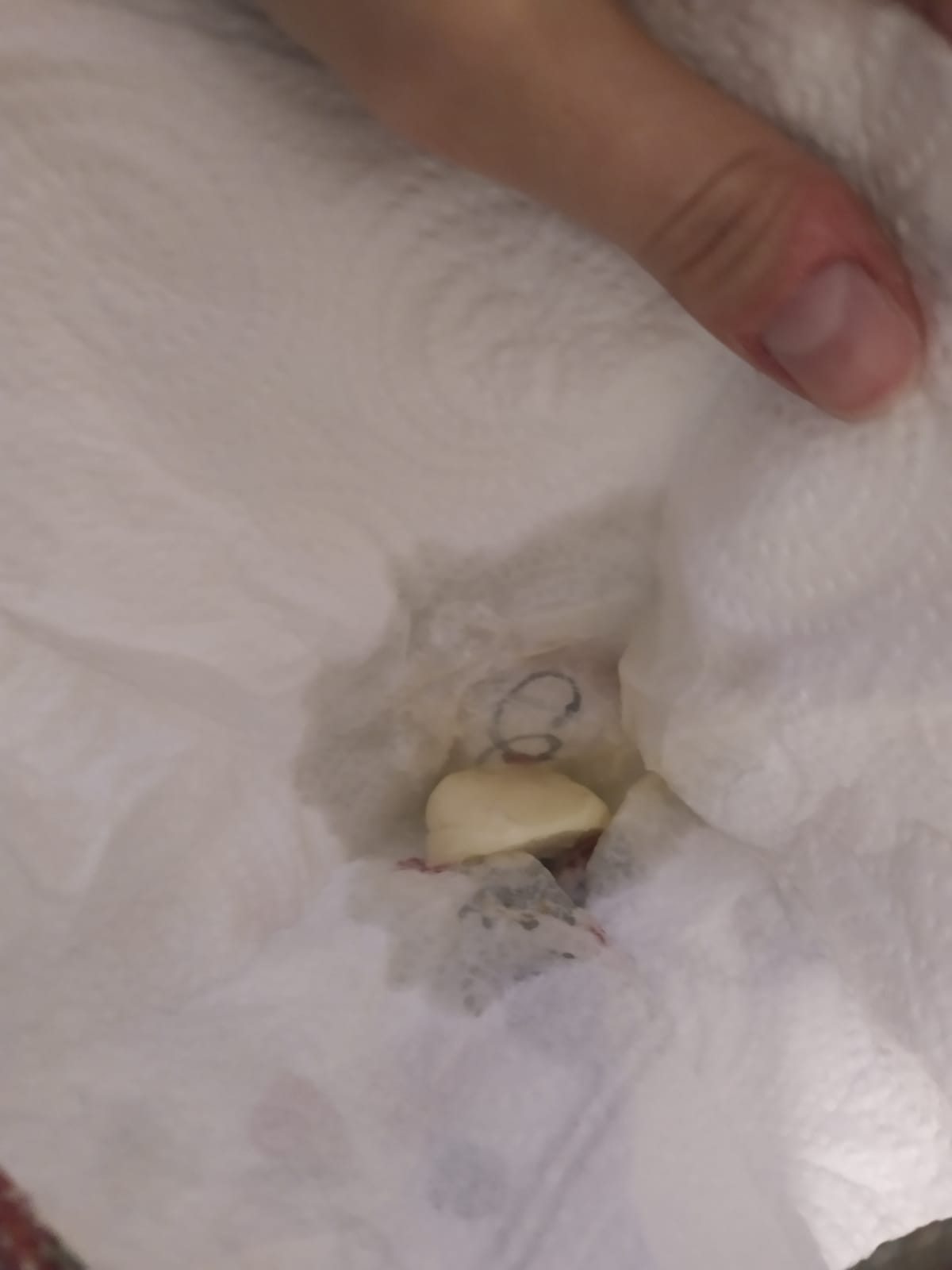 Heat a pan on the over at mid-high heat (about 5/6). Delicately incorporate the beaten whites in the rested dough, in 3 times. Put the butter in two layers of paper towel (I use it to slightly cover my pan of grease so as to make sure the pancakes won't stick).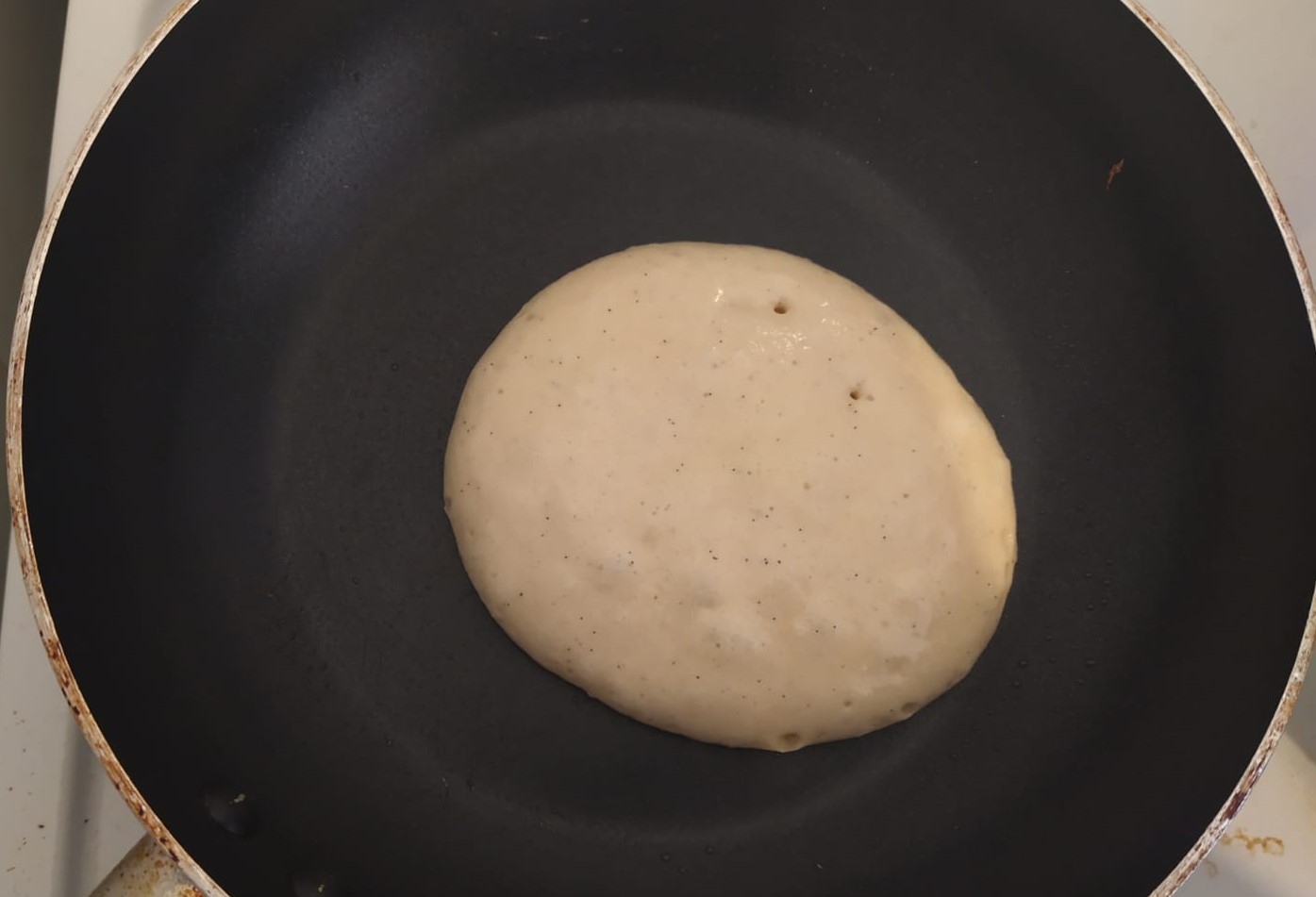 With the butter in paper towel, rub rapidly the pan. Then pour a ladle of dough in the center of the pan (if you have a large pan, you can make several pancakes at a time). When bubbles start bursting on the top of the pancake – like in the picture – it's time to return it (it should be about 1 minute for the first side, then 30 seconds for the other one).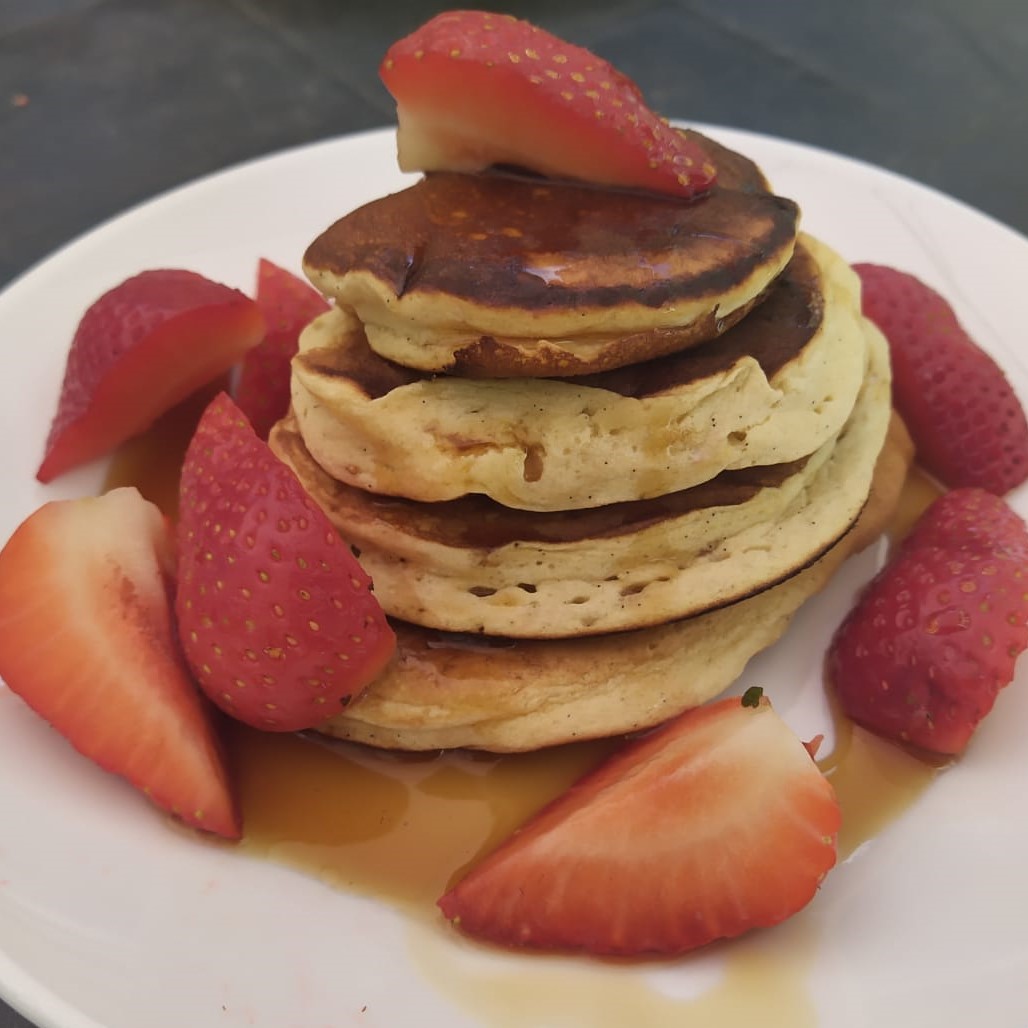 Repeat until the dough is over: you should be able to make about 16 pancakes. Top with whatever you want (I chose strawberries and maple syrup), and it's time to devour!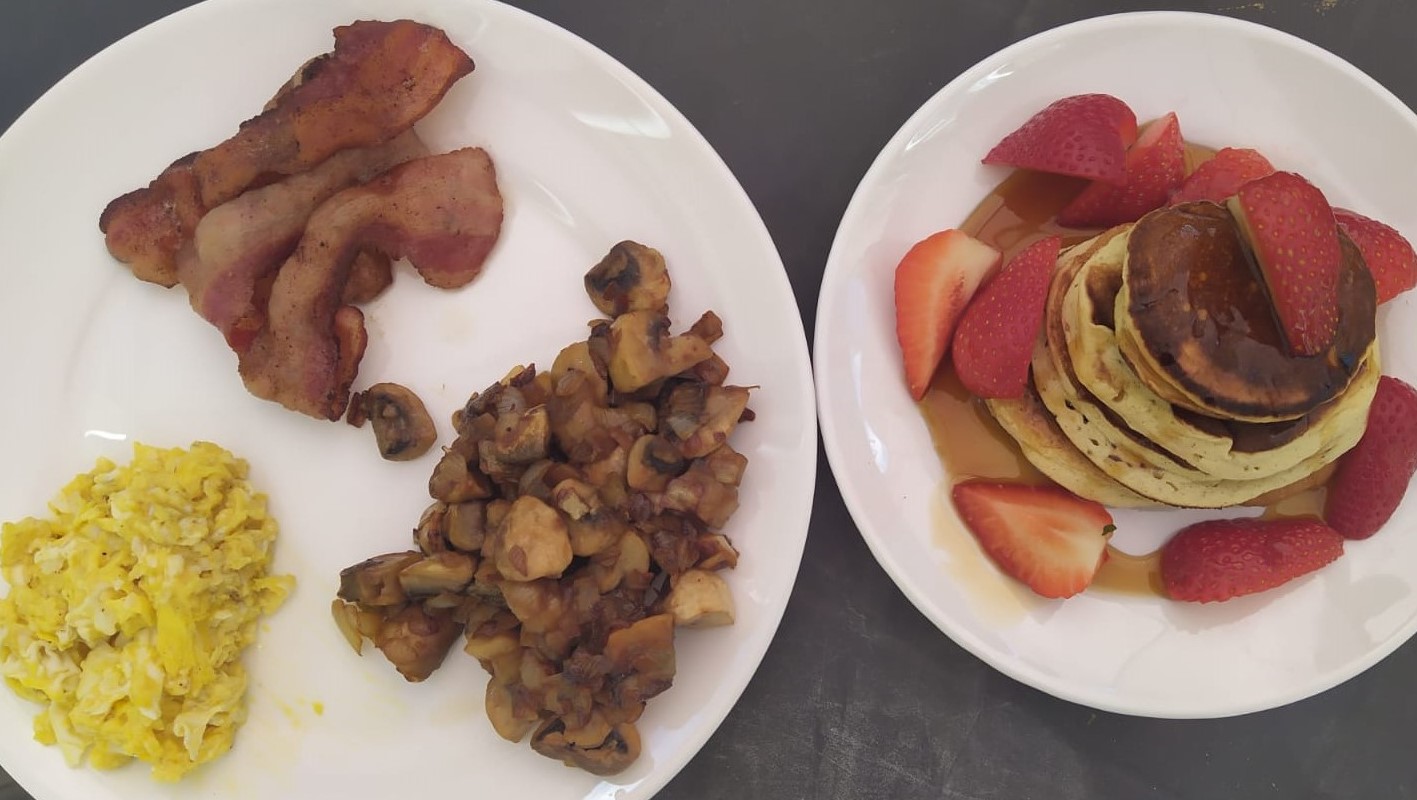 You wan to make a full brunch like on the picture? Go and see my brunch recipe while your dough rests!
Bon appétit !
Go back to the contents.